Alan Sloggett - Magical Entertainment for Corporate Events, or Children's Parties in Melbourne.
Welcome to the website for Melbourne Magician and Professional Clown, Alan Sloggett.
Alan Sloggett is a professional award winning magician with over 20 years experience. He grew up with a travelling magic show called "The Incomparable Sloggetts" and is an expert in his field.
Over the years he has built a strong reputation for producing exciting and amazing entertainment. He currently tours Australian Schools with his children's magic shows, and can perform as Alan the Magician, Al Pal the Funny Magician, or Hot Stuff the Magic Clown.
He can cater for any function, whether it be for a small or large audience, for children or adults.
Alan's Talents Include for Children and Adults:
Comedy Magic
Stage Magic
Close Up Magic
Sleight Of Hand Magic.
Juggling
Ventriloquism
Balloon Modelling
School Shows
Kindergartens and Child Care Centres
Birthday Parties
Promotions
Shopping Centres
Office and Corporate Parties
Live Animal Production Including Rabbit, Guinea Pig And 4 Doves.
You Can Always Expect A Professional Show From Alan Sloggett. Phone to book now:
0412 335 165
Or send an email below.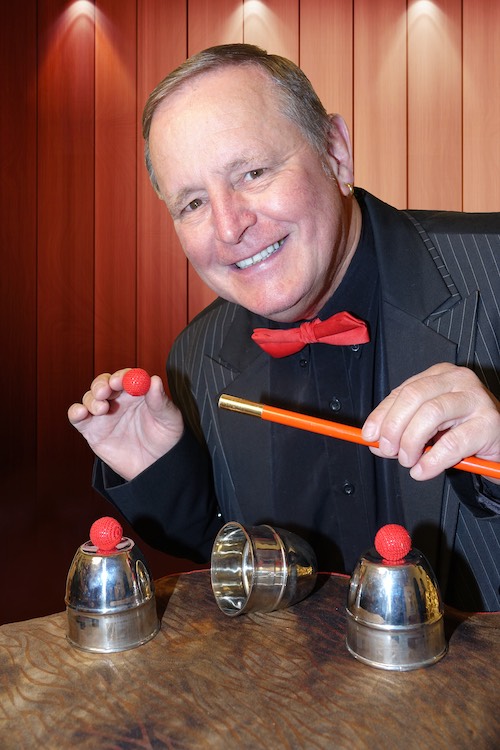 Awards.
Adelaide Magic Convention
Winner Of Stage Magic Competition
Winner of Close-Up Competition
Winner Of The Charles Waller Cup. Entered Three Times And Won It All Three Times. (Best Stage Act Of Victoria)
Many Times Winner Close Up Competition At The Magic Circle Of Victoria
Alan is Past President Of The Magic Circle of Victoria.
ALAN SLOGGETT has a variety of characters to choose from to suit any type of event:
Al Pal
- Comedy Magician for all ages.
Hot Stuff
- Melbourne's favourite clown.
Captain Hook
- A truly magical pirate.
Santa Clause
- Hire the best Santa in Melbourne